sport
players will have access to their performance data, announces FIFA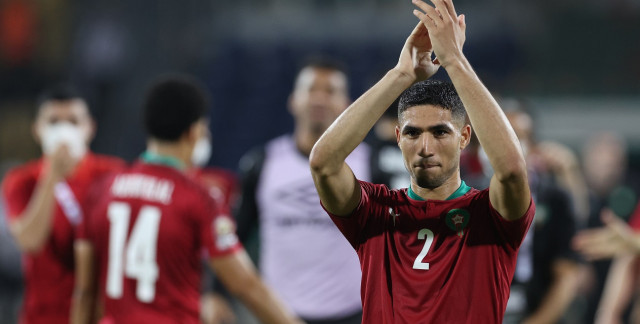 Participants in the FIFA World Cup in Qatar will have access to their individual data immediately after the matches, a new step in the use of technology at very high level, FIFA announced on Friday.
The announcement follows a few days the publication by the players' union Fifpro of a Data Rights Charter, a delicate subject as the analysis of ever finer parameters has become ubiquitous in professional football.
Concretely, explains FIFA, players will be able to download a dedicated application upon their arrival in Qatar, on which will be compiled "advanced football data, physical performance data and football intelligence data".
In addition to the analysis carried out within each team, they will have access to detailed data on the intensity of their pressing and their runs, on their calls for the ball and the reception zones, or even on their ability to break the lines by one pass.
These data combine raw observations via "several cameras placed all around the field", synthesized on "positional heat maps", and work of "FIFA performance analysts", develops the organization.
They will then be "synchronized with match sequences to allow players to review – from different angles – the key moments of their performance", adds FIFA.
The world body had tested its new real-time analysis system during the 2021 Arab Cup, and intends more broadly to "maximize the potential of technology" in football, according to its director of technological innovations, Johannes Holzmüller.
The same logic is behind the introduction at the Qatari World Cup (November 20-December 18) of "semi-automated offside technology" (SAOT), intended to speed up and make refereeing decisions more reliable, four years after the deployment of the system. video assistance to refereeing during the 2018 World Cup.
"The players have made it clear to us that they want to have better access to their data and derive more benefits from this collection," said Simon Colosimo, deputy secretary general of Fifpro, quoted in the press release.
World Cup participants will be able to "save or share" photos and match statistics "on social networks, directly from the application", specifies Fifa.