News
Province of Tetouan: More than 80,000 students benefit from the Royal Initiative "One million schoolbags"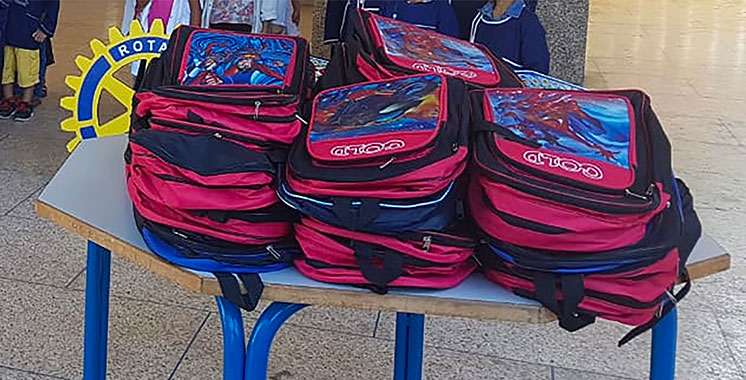 More than 80,000 students continuing their education in the various schools in the province of Tetouan have benefited from the Royal Initiative "One million schoolbags", for the start of the 2022-2023 school year.
The "One million school bags" operation for the current school season is an "important initiative" for which a budget of 6.2 million dirhams has been allocated within the framework of the National Initiative for Human Development. (INDH), underlined Younes Yeflah Amrani, head of the Impulse program of the human capital of the rising generations at the Social Action Division (DAS) of the province of Tetouan. In a statement to M24, MAP's continuous news television channel, Mr. Yeflah Amrani indicated that the number of beneficiaries of this initiative in the province of Tetouan exceeded 80,500 students, including 42,700 students from primary cycle in urban areas, 26,700 primary school students in rural areas and 11,100 college students in rural areas. Pupils benefiting from the Royal Initiative "One million schoolbags" are enrolled in schools in the various local authorities within the province of Tetouan. This important initiative allows apprentices in these areas to benefit from school bags filled with school supplies and textbooks. It aims to provide social support to students in order to promote schooling, fight against school dropout, guarantee equal opportunities and provide support to the poorest families.
The operation to distribute these binders took place in good conditions, thanks to the commitment of all the players concerned, the INDH and the local authorities, as well as the administrative and educational managers of the schools and the parent and guardian associations.