sport
Raja returns to normal life, and will do two games in four days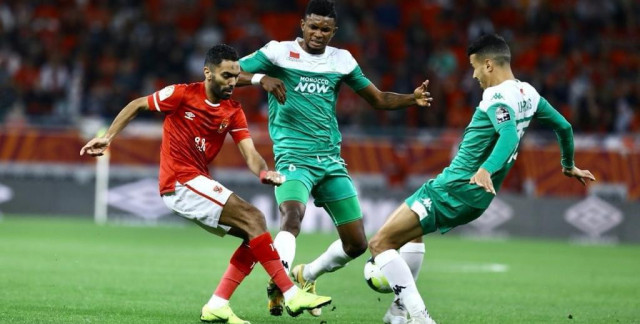 Kiosk 360. The Raja comes out of his quarantine almost unscathed and will resume Botola. The Greens will string together two games against MAS and AS FAR in four days, specifies the daily Al Ahdath from which this press review is taken.
The Raja left the hotel on Tuesday evening where he was observing a health quarantine after his return from Qatar where he played in the Super Cup against the Egyptians of Al Ahly. The authorities authorized the players and the staff of Raja to go out and resume their normal life after the tests carried out on Tuesday morning, the results of which came back negative for all, with the exception of Osama Soukhane and a Rajaoui supporter. The latter two will have to follow the treatment protocol in a hospital near the quarantine hotel, explains the daily. Al Ahdath Al Maghribia dated December 30.
The Greens resumed training on Wednesday before facing the Moghreb in Fez this Thursday on the lawn of the Mohamed V sports complex. In addition, the programming commission at the LNFP set the date for the postponed Classico which was to be held last Monday . Finally, the clash between AS Far and Raja, counting for the 14th day of Botola, will be played on Sunday January 2 at the Moulay Abdellah sports complex at 8 p.m.
Following the many reactions aroused by the postponement of this match, the National Professional Football League issued a press release in which it explains its decision. Ultimately, it was the authorities who did not allow Raja's players and staff to leave the quarantine hotel.
The Casablanca team had however expressed its desire to play the match but the position of the authorities was categorical. The latter did not want to take the risk of letting players who had not yet been tested, at the time, come out and contaminate the population. This allowed the LNFP to consider the situation as a case of force majeure allowing it to postpone the meeting.