News
Renovation of Agadir hotels: A first group of five hotels receives a subsidy of DH 32.5 million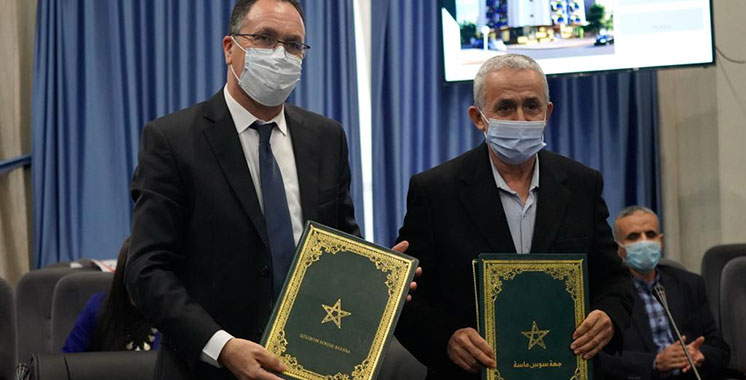 Five agreements relating to the program for granting grants dedicated to the renovation and upgrading of hotel establishments in Agadir were signed on Tuesday.

In detail, five establishments represent the first batch to benefit from the hotel renovation program in the city of Agadir and which are located in the tourist seaside area, the city center and the Talborjt district, namely Atlantic Palace, Sofitel Thalassa, Amadil, Aferni and Amenou.
The overall cost of their renovation and upgrading is estimated at 300 million dirhams (overall amount of investment for the renovation). The total amount of subsidies granted by the program is 32.5 million dirhams.
The Souss-Massa Regional Tourism Development Company (SDR), manager of this program, provided support to candidates through technical studies which, among other things, made it possible to identify avenues for improvement or adjustment of renovation projects, particularly in terms of hotel positioning, branding or recommendations regarding the operation and marketing of products.
Five other hotel establishments are at the stage of agreement in principle and will be able to join the 1st batch and benefit from the said subsidy and technical support once the files have been completed. Likewise, three applications which responded to the last call for expressions of interest are in the process of being finalized.
It should be remembered that this renovation program was launched in 2020 and is the result of a partnership between the tourism department, the wilaya of the Souss-Massa region, the Souss-Massa region, the Municipality of Agadir, the Agadir Hotel Industry Association and the Souss-Massa Tourism SDR.
The budget allocated to this program is 120 million dirhams financed by the tourism department (60 million dirhams), the Souss-Massa region (40 million dirhams) and the Municipality of Agadir (20 million dirhams). The subsidy dedicated to hotel establishments is 30% of the overall investment cost capped at 10 million dirhams per hotel establishment.
The main objective of the granting mechanism of the said subsidy is to revitalize and support investment in the tourism sector with a view to improving the competitiveness of the tourism offer in the Souss-Massa region in general, and of the city of Agadir in particular.
Moreover, a series of calls for expressions of interest was launched by the SDR to benefit from the pioneer mechanism which sets several conditions to be able to benefit from this subsidy, including the presentation of the balance sheets for the three years certified by an auditor or the tax administration, to be in a regular situation vis-à-vis the tax administration and the CNSS and not to be the subject of a reorganization or judicial liquidation procedure.