News
rififi in Tangier by Rachid Boufous
Ua Spanish madam, a false countess, a German spy with Bolivian cover, a Russian adventurer, Chinese traffickers, a sultan …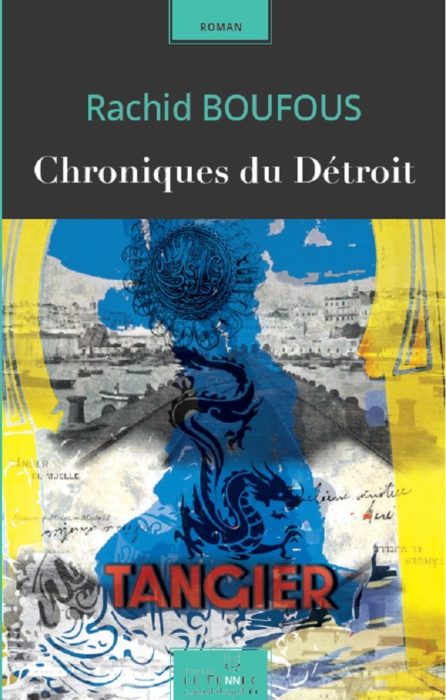 This was necessary to set up an intrigue in Tangier, a city "mirror of humanity, which it has observed and welcomed for centuries, rejecting no one, nurturing mother of the wildest dreams and the most improbable characters".
Especially at the beginning of the XXe century, when it was an international city and attracted all kinds of underworld characters, followers at least of a double life and of a past forged in distant lands, in Latin America or Zanzibar.
Inside there appears a famous brooch, royal present in recognition of good and loyal services, the disappearance of which brings together all these small individual and independent traffics …
"Chronicles of the Strait"

Rachid Boufous

96 DH

Home delivery anywhere in Morocco
Gourmet thriller
Rachid Boufous visibly amused himself by multiplying dubious situations of which Morocco at the time was the framework, coveted by all the powers of the time, seduced by this country "almost completely closed".
His dense story, with plethora of characters where each goes his or her own particularity, does not seek to construct a mystery, to flesh out a serious and disturbing atmosphere, that of a country on the verge of falling under the colonial yoke.
The political dimension is a very distant backdrop, because it is above all the colorful character of its heroes that interests the author. He flies over the whole thing in an amused, light, almost joyful tone. He shows a certain interest in tableware and there is no question that a Russian roulette or travel scene could not happen without the description of the feasts and the quantity of twist-gut available, the quality and the importance of the characters judging themselves precisely by their capacity for absorption: in Tangier, we know how to live.
Even if it is dangerously, between mafias and siba, or from brothels to opium dens. And the real characters who appear in the novel, Sultan Abdelaziz, dissident Raissouni, chamberlain Ba Hmad, Scottish army instructor Harry MacLean or journalist Walter Harris, are there to certify it.
On the other hand, Rachid Boufous should have avoided developments imbued with sentimentality, which mismatch, and above all dispense us from a quotation in the foreground of each chapter, extorted from characters who have nothing to do with the context, including anonymous whose unquestionable contribution to world thought is invaluable, appreciate: "Alcohol is never the answer, but it lets you forget the question". But it remains a not tiring book, to read when you want to take your mind off things.
"Chronicles of the Strait"

Rachid Boufous

96 DH

Home delivery anywhere in Morocco
In the text: the ghost
"Ricardo couldn't get over seeing the man alive who, a few months ago, lay in a pool of blood in the middle of his living room. Was it the ghost of his ex-partner, who had returned from the dead, coming to haunt him here? He got up in his turn, took off his bowler hat, looking dazed and not believing his eyes and approached closer to his Russian friend in order to identify him properly: it was indeed Sergei Kolonikov in the flesh and in bone, and very much alive, even!
Ricardo stood there, taken aback and not knowing what to do. Kolnikov then gave a loud thunderous laugh, no doubt amused by the effect he had just had on Ricardo, which he hugged vigorously to celebrate their reunion.
Li Liang, not understanding anything either, asked the Russian what he was doing at his house at this late hour. Kolonikov replied that he was there to find an old acquaintance, in this case Heinz Berthold, alias Ricardo Berlin, his former partner, but that he was also interested in MacLean's brooch, having come to make an offer for his purchase. The Chinese man's room suddenly seemed too small to accommodate all these beautiful people. "
Source link