sport
Riner ready to go to the Paris Olympics "with a broken leg"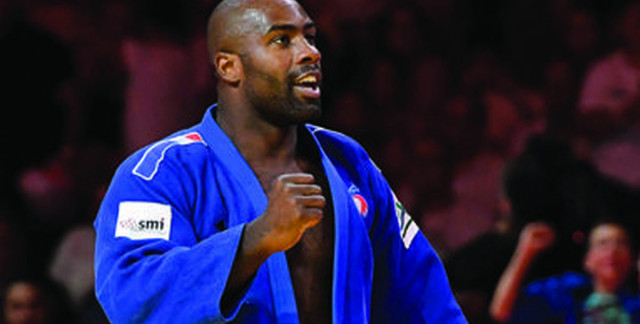 Teddy Riner, who had to forfeit the 2022 World Judo Championships due to an ankle injury, assured Tuesday that his body would not prevent him from reaching his goal for the Paris Olympics in 2024.
"If I have to get on the mats in 2024 with a broken leg, I will," said Riner, who appeared before the press at Insep on crutches and with a brace on his right ankle.
At the end of August, during an internship in Morocco, the ten-time world champion was injured when a training partner fell on his ankle, and he had to resolve on Monday to announce his withdrawal for the World Championships from Tashkent (October 6-13).
"A little disappointed not to be able to go to these Worlds," he admitted. "We had done what was necessary in terms of care. But given the injury and the operation that I was able to avoid, I'm still happy."
"We remain positive. The goal for me is the Olympics in Paris."
At 33, Riner knows, however, that he will have to deal with physical problems on the road to these Olympics at home. "Judo is an extremely traumatic sport so there are injuries and we have to deal with them, except that at an age like mine, we have to be a little more careful. And to be careful is not to take these things lightly."
Asked about any fears related to his physique, which could prevent him from going to the 2024 Olympics, the Guadeloupean replied: "My body is already saying stop, now I don't listen to it. I'm optimizing with the medical staff and my staff to continue until 2024. But I've been on the carpet for more than 15 years so at one point he fears, he expresses himself as he can, except that I put him on mute. "
"(If my body says + stop +) we will not listen to it and we will go", he added.
Riner, bronze medalist in more than 100 kg and crowned Olympic team champion in August 2021 in Tokyo, has not participated in a World Championship since 2017.
In July, he won the Budapest Grand Slam, his first international competition since the Tokyo Olympics.