sport
Russia will not participate in the draw for Euro-2024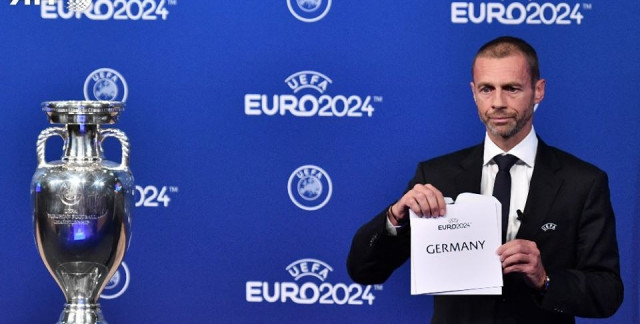 Russia, sanctioned because of the military invasion of Ukraine, has been excluded from the draw for the qualifications of the Euro-2024 football next month in Frankfurt, announced Tuesday the Russian Federation and UEFA.
"The Russian national team will not participate in the draw for the qualifying round of the European Championship 2024, which will be held on October 9 in Frankfurt," the Russian federation said in a statement.
"The reason stems from UEFA's decision in February to suspend the participation of Russian national teams and clubs in the organization's competitions, and this de facto + until further notice +", she adds.
Following the invasion of Ukraine by Russian forces on February 24, UEFA, the European football body, and Fifa, the international federation, jointly announced the suspension of national teams and Russian clubs. of all their competitions "until further notice".
This sanction applied from the Women's Euro, at the start of the summer in England, where Portugal replaced the Russian selection, to the upcoming Men's Football World Cup in Qatar (November 20-December 18), as well as clubs excluded from European competitions.
The Court of Arbitration for Sport (CAS) rejected in July the appeal of the Russian Football Federation which contested this suspension.
The exclusion of Russia from qualifying for the next Euro was confirmed on Tuesday by UEFA, whose executive committee is meeting on the Croatian island of Hvar.
"All Russian teams are currently suspended following the UEFA Executive Committee decision of February 28, 2022, which was confirmed by the Court of Arbitration for Sport on July 15, 2022," UEFA said in a statement. "Therefore, Russia is not included in the European Football Championship qualifying draw."
If the agenda only focused on the draw, nothing is "planned" so that the Russians can be reinstated later in the race for Euro-2024, a spokesperson told AFP. .
Euro-2024 will take place in Germany, which has also asked UEFA to exclude Belarus because of its support for Russia.
Automatically qualified, the host country will not be represented in the draw, which will therefore include 53 federations, divided into seven hats according to their classification in the League of Nations.
The selections will then be assigned to seven groups of five teams and three groups of six: the group winners and runners-up will go to Euro-2024 while the three remaining tickets will be awarded via play-offs.