sport
Sébastien Haller goes out of his hinges to defend the CAN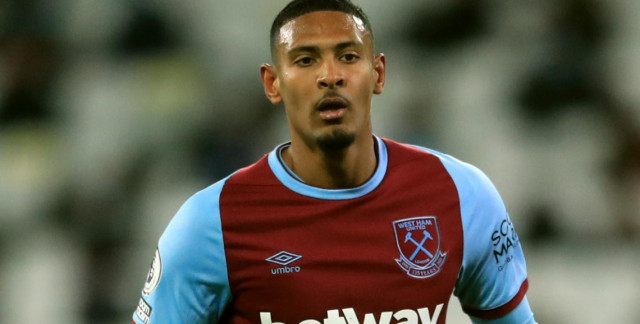 Kiosk 360. The ranks of CAN defenders demand more respect from this competition, which will experience its 33rd edition this year, is growing. RMC Sport, from which this press review is taken, reports the rant of the Ivorian Sébastien Haller, top scorer in the current UEFA LDC, against European clubs.
After Samuel Eto'o and Patrick Vieira who defended the CAN, it is the turn of an African player to demand more respect from Europeans vis-à-vis this continental competition. This is Sébastien Haller, selected for the CAN with Ivory Coast, and who has played at Ajax Amsterdam for more than a season.
Interviewed earlier this week by the Dutch media From Telegraaf on the CAN, the striker wanted to set the record straight by demanding better treatment in this competition that he will play for the first time in his life. The site of RMC Sport reports in an article the highlights of this exchange.
Knowing that Ajax will have a busy schedule, the journalist saw fit to ask Haller if he would rather stay with his club during this decisive period. It did not take more to get the striker off his hinges. "This question shows the lack of respect for Africa. Would we have asked this question to a European player before the Euro? Of course I'm going to CAN, "retorted the Ivorian.
The top scorer of the current edition of the Champions League still wanted to put the forms in his response. "Of course, I would have liked to take the plane between the two to be able to play against Utrecht and PSV, but it's impossible. This situation is very frustrating… I hate having to choose between my country and my club. It really sucks. I'm playing for the title with Ajax and these two games are very important for the standings, "admits the player.
After January 20, the date of Côte d'Ivoire's third group match at the CAN, Sébastien Haller's unavailability for Ajax will depend on the course of the Elephants, and may last until February 6 at most. , date of the final in Yaoundé.