News
Seizure of more than three tons of hashish at the El Guerguerat border post
By Le360 (with MAP) on 09/20/2022 at 7:48 p.m.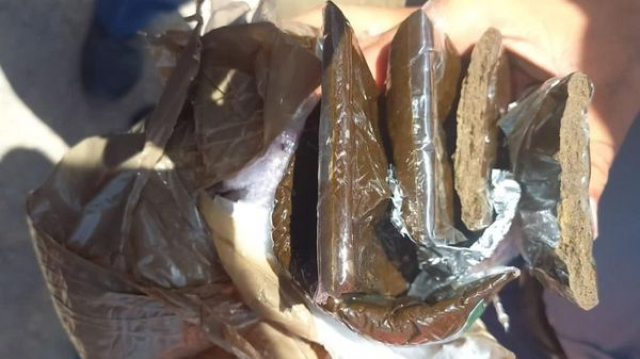 An attempt at international drug trafficking was aborted on Tuesday, September 20, 2022, at the El Guerguerat border post. Nearly 3,215 tons of hashish were seized.
© Copyright: DR
A joint operation between the National Security and Customs services at the El Guerguerat border post, south of the city of Dakhla, made it possible, on Tuesday, September 20, 2022, to thwart an attempt at international traffic drug of a total quantity of approximately 3 tons and 215 kilograms of hashish, indicates the DGSN.
This seizure is the result of a surveillance operation at this border post, said a press release from the General Directorate of National Security, indicating that the quantities of drugs seized, carefully concealed in packaging reserved for agricultural products, were stored in a trailer attached to an international transport truck registered in Morocco.
The driver of the truck, a 34-year-old Moroccan, was arrested and submitted to the judicial investigation entrusted by the prosecution to the territorially competent security authority, in order to determine the possible links of this case with international trafficking networks. of drugs and psychotropics, concludes the same source.
Source link