News
Senegal: a new government eagerly awaited on the economic and social level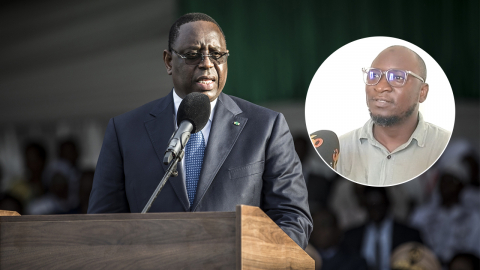 #Senegal : Ten months after the restoration of the position and two months after the legislative elections of last July, President Macky Sall has appointed Amadou Ba as Prime Minister of Senegal. The former Minister of Finance, who fell into disgrace after his dismissal, is coming back through the front door.
Member of the Alliance for the Republic (APR), the presidential party, Amadou Ba, 61, left the government in November 2020, where he headed the Ministry of Foreign Affairs. This technocrat from the National School of Administration has an enviable career, since he was also Minister of Finance for six long years, from 2013 to 2019.
His appointment to the Prime Minister's office is received in various ways by the Senegalese. If some think he will do, others simply believe that he remains the political arm of Macky Sall who is just trying to divert attention from his intentions concerning a third candidacy for the supreme magistracy.
>>> READ ALSO: Senegal has a prime minister for the first time since 2019
For many, the Ba government must tackle social issues as a priority with a level of youth unemployment which is the highest, as well as a sharp drop in purchasing power due in particular to inflation. There is also the problem of floods which have become endemic in several large cities, including the capital Dakar.
Economically, Senegal remains a country dependent on the outside in more ways than one, being self-sufficient in very few areas. The country still imports most of its rice needs, while the entire demand for flour also comes from abroad.
>>> READ ALSO: Senegal: Amadou Mame Diop, of the presidential coalition, elected president of the National Assembly
In addition, the Senegalese economy continues to depend on remittances from Senegalese residing abroad. Finally, the weight of the debt, which exceeds 70% of GDP, is starting to become unbearable for a budget that was expecting the start of exploitation of new oil and gas discoveries from 2023.