sport
Spanish Prime Minister reacts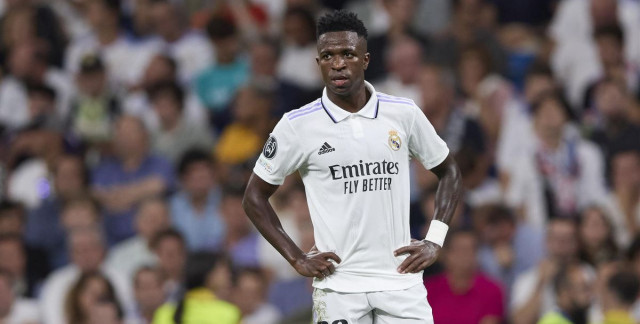 Spanish Prime Minister Pedro Sanchez on Tuesday criticized Atlético Madrid, his heart club, for not having taken a stand against the racist chants of his supporters targeting the Brazilian winger of Real Madrid Vinicius Junior.
Atletico fans chanted 'You're a monkey, Vinicius, you're a monkey' before and during Real Madrid's 2-1 derby win over Atletico on Sunday at the Metropolitano stadium. Projectiles, including lighters, were also thrown at him and fellow Brazilian Rodrygo as they celebrated a goal.
While La Liga have made it known that they will report the events to the Spanish Football Federation's Disciplinary Committee, Atlético Madrid have not made a public statement after the incidents.
"I'm a big fan of Atlético Madrid, so I was very sad," Pedro Sanchez told Politico while at the United Nations General Assembly in New York.
"I expected a strong message from the clubs against this kind of behavior, that's what I'm going to ask my team (note: Atlético Madrid). I think it's important that football clubs take this kind of behavior seriously and react", underlined the head of the Spanish government.
The mayor of Madrid, José Luis Martinez-Almeida, also a supporter of Colchoneros, also condemned the events. "I say this both as mayor of Madrid but also as a supporter. I am ashamed that there are Atlético supporters capable of uttering this type of racist insults," he said. he declares.
"They have no place, not just at a sporting event but in any sphere of life," added the city councilor.
The incidents at the Metropolitano stadium follow the controversy born of the comments of the players' agent Pedro Bravo. Last Thursday, on the Chiringuito Show, he said Vinicius should stop 'monkey' during his goal celebrations.
Bravo tried to apologize, claiming he used an expression he said didn't have a racist connotation, as the term is commonly used in Spain to mean "playing dumb".
The agent's comments sparked outrage, particularly in Brazil, with Pelé and Neymar supporting the player.