News
Support and improvement of the condition of artisans as a priority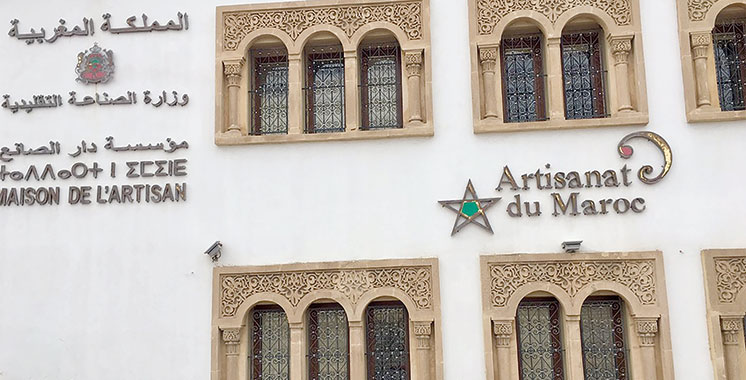 The Maison de l'Artisan has just held its board of directors
Support and improvement of the condition of artisans were at the heart of the agenda of the Board of Directors of the Maison de l'Artisan chaired by the Minister of Tourism, Crafts and Social Economy and solidarity, Fatim-Zahra Ammor.
This council, held on Thursday, was the opportunity to present the results of 2021 as well as the 2022 action plan of the Maison de l'Artisan, indicates a press release from the Ministry of Tourism, Crafts and the Economy. social and solidarity.
Quoted in the press release, Ms. Ammor, in her speech, highlighted the importance of the role of the Maison de l'Artisan in the development of the sector and the support of its operators both nationally and internationally.
For his part, the general manager of the Maison de l'Artisan, Tarik Sadik, reviewed the progress of the worksites of the "Rest Art 2021-2025" strategy marked by the exceptional global context of health crisis.
Mr. Sadik emphasized the importance given to strengthening and supporting the network of actors, as well as adopting a new approach to promotion and communication. This approach has made it possible in particular to seal major partnerships for the marketing of craft products with e-commerce platforms and major players in mass distribution. On the other hand, the Maison de l'Artisan has launched several studies in order to better identify international demand and the supply of the local fabric of craftsmen, which will help fuel the recovery strategy. In addition, the general manager of the Maison de l'Artisan presented the 2022 action plan including the various programs planned to support craftsmen and the development of the export activity.
Mr. Sadik notably presented the actions planned for the implementation of the national project to extend social coverage to craftsmen, launched at the instigation of His Majesty King Mohammed VI. Finally, all the members of the Council emphasized the essential role of the Chambers of Crafts in supporting the actions of the Ministry of Crafts and the House of the Craftsman, specifies the same source.