News
Tangier: arrest of another alleged drug lord and tourist promoter of the region
Through Mohamed younsi the 12/27/2021 at 8:52 p.m.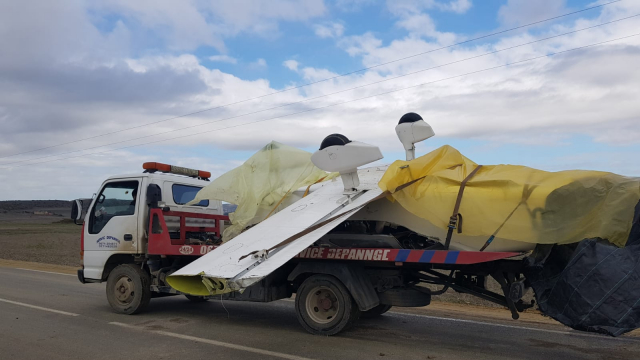 © Copyright: DR
Kiosk 360. The drug lords fall one after the other in the nets of the security services in Tangier. Since the seizure of a large quantity of drugs and the crash of a light plane carrying drugs, the investigation continues in order to neutralize the whole network. The details in this press review of the daily Al Akhbar.
The war on drugs and its barons continues in the Tangier region. Indeed, since the seizure of a large quantity of drugs in the commune of Had Gharbia in the south of the city and the forced landing in the village of El Aouama, about 30 kilometers south-east of Tangier by plane lightly used in drug trafficking, the investigations of the national brigade of the royal gendarmerie are continuing in order to neutralize the entire network involved in these cases. Especially since several drug lords disappeared in the wild, taking refuge in the region of the city of Tangier and the surroundings of Larache, the daily points out. Al Akhbar in its Tuesday, December 28 edition.
As part of this open investigation and piloted from the headquarters of the Royal Gendarmerie in Rabat, a raid was carried out last Friday in a luxury villa located in the Malabata area in Tangier. The operation, which resulted in the arrest of a notorious drug lord, accomplice of another already neutralized by the security services, led to the seizure of large sums of money from drug trafficking.
The arrested person, owner of a tourist complex in the region, is said to have links with the drugs seized in the commune of Had Gharbia. It would also have a connection with the light plane carrying drugs, indicate the sources of the daily newspaper.
These operations were triggered since the case of the 12 tons of drugs seized Monday, December 20, 2021, near Tangier, when a special commando of the royal gendarmerie arrested a suspected drug lord and seized several million dirhams from his luxurious villa. in national and foreign currencies.
Investigators, the daily continues, have also issued arrest warrants against the accomplices of this notorious baron, who owns several properties in the city, in addition to a company specializing in the marketing of sparkling water. The facilities of this company are also targeted by the investigation to see if traffickers exploit them for the purpose of drug trafficking. This investigation, which is still ongoing, has not yet revealed all of its secrets.
Source link