News
Taza: a parliamentarian sentenced for violation of the toll on the highway
By Fayza Senhaji on 09/15/2022 at 9:00 p.m.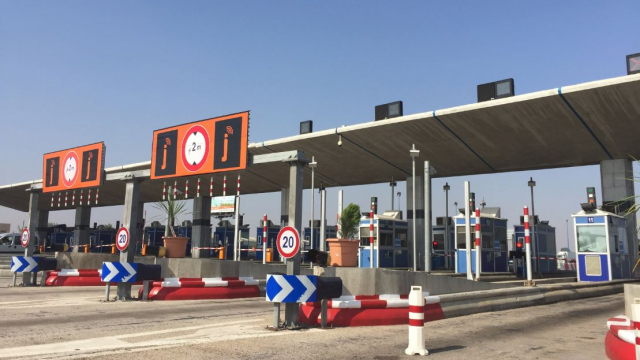 A highway toll in Morocco.
© Copyright: DR
Kiosk360. A businessman, parliamentarian and president of the Taza city council was prosecuted for violating the highway toll at the entrance to the city. This press review is taken from an article by Al Akhbar.

He is a businessman, parliamentarian wearing the colors of the PAM and president of the Council of the city of Taza. He is also prosecuted for having forced a passage on the highway without paying the toll charges.
This is Al Akhbar which reports the details of this affair in its edition of Friday, September 16. The publication recalls that the name of the deputy is already mentioned in the context of a case where trucks belonging to his company are suspected of having been used in sand theft operations. Today, it is the toll charges that have earned him headline news.
As the same source explains, the surveillance cameras placed on the highway at the entrance to the city caught the parliamentarian in flagrant violation of the toll. The Motorways of Morocco company drew up a report which it sent to the prosecution, which decided to prosecute the parliamentarian.
Always according to Al Akhbar, the president of the Council of the city of Taza is also accused of not submitting to public authority, by refusing to be heard by the services of the gendarmerie on the offense in question. The latter then in turn drew up a report incriminating the deputy.
Once the file was opened by the prosecution, adds the same source, a team from the Royal Gendarmerie was tasked with investigating this case, and decided to go to a tourist complex belonging to the accused to take his statement. Not being there, one of his employees informed the gendarmes that the deputy was on a parliamentary mission in Rabat, before informing the person concerned. He then assured that he would go to the gendarmerie as soon as possible to answer their questions.
This probably never happened, sinceAl Akhbar writes that the court pronounced its judgment in absentia against the deputy who will have to pay two fines. The same source explains that the Court justified its judgment by the absence of any fact that would contradict what is mentioned in the two minutes, especially since the accused did not appear to give his version of the facts.
Source link