News
Terrorism. In Sale, the BCIJ defends before the prosecution an individual, affiliated with Daesh, on the verge of taking action
Through Mohammed boudarham 12/29/2021 at 3:02 p.m. (updated 12/29/2021 at 4:25 p.m.)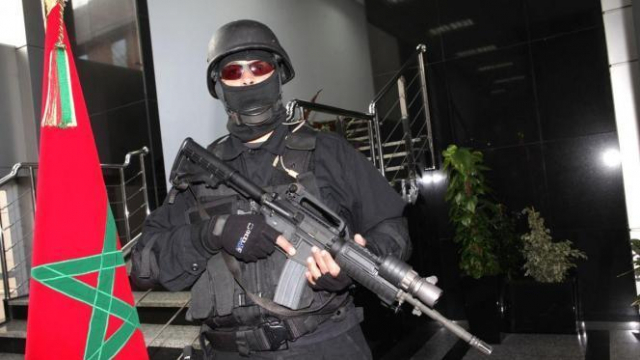 A member of the Central Bureau of Judicial Investigation (BCIJ).
© Copyright: DR
An individual who pledged allegiance to Daesh was referred by the BCIJ, Tuesday, December 28, 2021, to the competent anti-terrorism prosecution. Having trained in the manufacture of explosive devices, the defendant was on the verge of carrying out his disastrous plans. The details.

According to the General Directorate of Territorial Surveillance (DGST to which the BCIJ reports), a 24-year-old individual, arrested on December 16, was brought before the competent anti-terrorism prosecution. Arrested in Sala-El Jadida (Salé), he allegedly pledged allegiance to the Daesh organization.
The technical and digital analyzes carried out on the electronic devices seized at his home showed, according to the same source, that he had downloaded several contents on extremist sites likely to help both in the making of explosive devices and in the way of activating them for kamikaze operations.
The same source affirms that the defendant had sought to learn about techniques for storming prisons and the premises of the public forces. Worse still: the defendant would have carried out several tests with explosive devices and charges.
The DGST affirms that the arrest of this individual is the result of collaboration between the DGSN and the American intelligence services.
Source link