sport
The Atlas Lions in the final!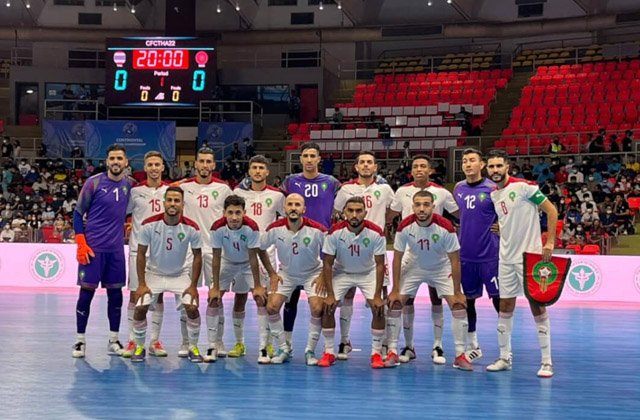 The Moroccan Futsal team qualified for the Confederations Cup final on Thursday after beating their Finnish counterparts 4-1.
during this match which opposed them in the semi-final of the competition organized by Thailand until September 16th. Abdullatif Fati, Khaled Bouzid, Svian Al-Masrar and Youssef Jawad were the scorers of the day!
The Moroccan team reached the semi-finals after beating the Mozambique team by four goals to two goals and drawing 2-2 against hosts Thailand.
In the final of this edition scheduled for Friday, Morocco will face Iran, who qualified by beating Thailand by three goals to two.
Source link