News
The European Parliament denounces two mega oil projects of TotalEnergies in Uganda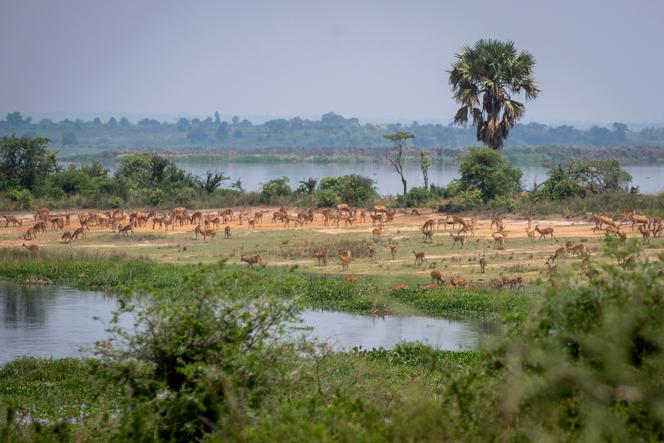 "Human rights violations", "acts of intimidation", "judicial harassment", "tremendous risks and implications" on local communities, the environment and the climate. Thursday 15 September, meeting in plenary session, the European Parliament voted, by a large majority, an emergency resolutiondenouncing the consequences of mega oil projects in Uganda and Tanzania, and especially those of the French multinational TotalEnergies, Tilenga and Eacop.
With the first, the oil group intends to exploit the black gold that sleeps under Lake Albert, in western Uganda. More than four hundred wells are to be drilled from December, including 132 in the area protected natural area of ​​Murchinson Falls. The production of Tilenga (190,000 barrels per day) as well as that of another zone operated by the Chinese oil giant CNOOC will be exported to Tanzania by a 1,445 kilometer long underground pipeline, called the East African Crude Oil Pipeline ( Eacop). It will be the longest heated pipeline (over 50°C) in the world. In total, these two projects represent an investment of 10 billion dollars and production is scheduled for 2025 for a period of twenty-five years.
The European Parliament calls for a halt to drilling in the areas "protected and sensitive"as well as the postponement of the work of Eacop, for one year, to "study the feasibility of an alternative route" to preserve the environment and"consider other projects based on renewable energies". MEPs also call for an end to human rights violations, including the release "immediate" human rights defenders arrested "arbitrary manner". And they call to indemnify "quickly, fairly and sufficiently" people expropriated or deprived of access to their land by the Eacop project.
Expropriated awaiting compensation
The text of the resolution, non-binding but political in scope, incorporates the conclusions of various independent experts. It describes a danger to the environment and to water resources, with inevitable "oil spills", with risks in particular for Eacop's offshore facilities, which will be built "in an area very exposed to the risk of tsunami". He also recalls that the two projects could emit up to 34 million tonnes of CO2 per year, more than thirty times the current annual emissions of Uganda and Tanzania combined.
You have 54.79% of this article left to read. The following is for subscribers only.
Source link