sport
The future of Wydad, the GA, sponsorship, Ammouta… Said Naciri says it all or almost!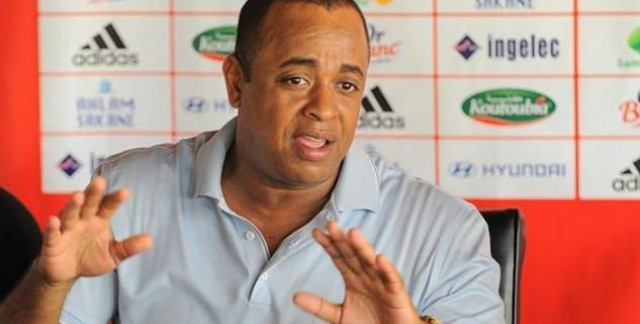 Said Naciri, president of Wydad was the guest of the new show "WACtalk" launched by the club as part of a new communication concept. The boss of the Reds confides in all subjects relating to his club at the start of the season.
On a question concerning the future of the Casablanca club, Said Naciri remains confident and serene. He promises the Wydadis not only to continue the development of the football team locally and continentally, but to restructure and renovate all sections of the club in order to make them more competitive at all levels.
Responding to a question on the delay in holding the WAC General Assembly, Said Naciri justified the non-holding of the ordinary GA by the deadlines and constraints caused by Wydad's participation in several competitions. Minimizing this delay, the boss of the Reds assured that the holding of the AG will be scheduled very soon.
Regarding the appointment of the new technical director Hassan Benabicha, the president explained that Wydad, like the Botola clubs, applies a training policy in coordination with the FRMF and its technical management. In the aftermath, Said Naciri announced that the club's Sports Center will be ready before the end of the season.
Regarding the club's finances, the president of the Reds acknowledged the existence of a crisis due in particular to litigation and the refusal of management to increase ticket prices in view of local purchasing power. He also explains that a large part of the difficulties have been overcome and that the club is tending towards stability at this level.
To a question on the reasons which push Wydad to no longer organize friendly matches with major clubs on a global scale, the president (smile on his lips) argued the notion of time. National and continental deadlines no longer leave time for this kind of event.
In addition, Said Naciri deplores the relatively weak support from sponsors for clubs in general. For him, sponsorship in football in Morocco remains insufficient because there are few large companies that invest and commit themselves with large funds and in the long term.
Regarding the dual function of Houcine Ammouta, the boss of the Reds sees no inconvenience as long as his absence will be during the international break. He explains, moreover, that this is a temporary situation, especially since the selection of Locals has been dissolved.
By Le360sport