News
The Interior is cracking down on the upsurge in trials involving local communities
Through Hassan benadad 12/26/2021 at 9:24 p.m. (updated 12/26/2021 at 11:55 p.m.)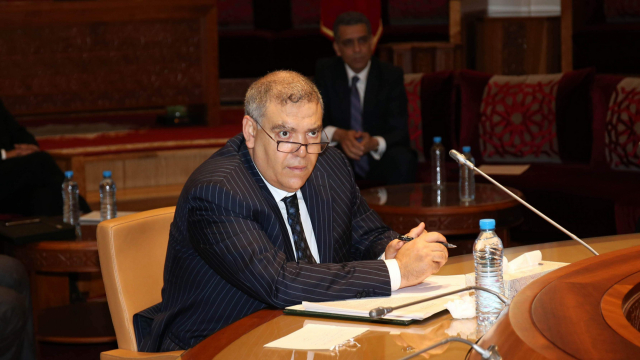 Abdelouafi Laftit, Minister of the Interior.
© Copyright: DR
Kiosk 360. The Minister of the Interior sent a circular to the walis and the governors asking them to demand the restitution of the sums of money unduly received by the plaintiffs following judicial decisions. This article is a press review of the daily Al Massae.
Following the proliferation of judgments handed down by the courts against the municipalities, the Minister of the Interior, Abdelouafi Laftit, sent a circular to the walis and to the governors relating to the management of disputes.
The daily Al Massae reports, in its edition of Monday, December 27, that the circular calls on these officials to ensure the veracity of the complaints. The minister indicated that the follow-up of the litigations of the local communities showed that some litigants are in bad faith.
The circular calls on the presidents of the municipalities to take legal action against these plaintiffs to demand the restitution of the undue amounts. According to the circular, the responsibility rests with the presidents of the councils to follow up these trials and to undertake all the legal procedures, in order to avoid any judgment unfavorable to the communes. To do this, Laftit insists on the need for these communities to have qualified human resources in the legal field while calling on them to provide them with the necessary means adapted to the nature of their missions. Means which should enable them to ensure the follow-up of the procedures and to have all the information relating to the legal files near the services of the communes and the other administrations.
At the same time, the Minister of the Interior is urging those in charge of the communes to find alternative solutions to these disputes by opting for mediation via the constitution of a commission made up of the wali of the region, the governor and the president of the commune. This commission, specifies the circular, can request the assistance of experts in the technical fields, if necessary.
If the antagonists manage to come to an agreement, the amicable agreement must be recorded in a report signed by all the parties concerned. The circular adds that it is imperative to ensure compliance with the legal procedures in force in all areas of municipal management (town planning, public contracts, municipal goods, regularization of staff situations). "You should know that many officials and auxiliaries of the municipalities have recourse to justice to demand their integration into the statute of the public service as well as the regularization of their administrative and financial situations with a retroactive effect which can sometimes go back to ten years. 'years ", concludes the circular from the Ministry of the Interior.
Source link