News
the Lions correct Finland and go to the final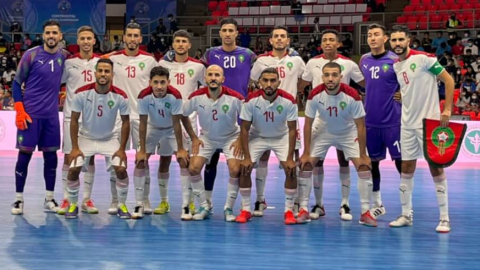 The national futsal team qualified this Thursday, September 15, for the final of the Intercontinental Cup taking place in Bangkok, Thailand, after crushing Finland with an indisputable score of 4-1 in the semi-finals. The Atlas Lions will face Iran for the coronation.
The Atlas Lions have increased in power. Facing Finland, representing Europe, Soufiane El Masrar's teammates roared and showed the extent of their talent.
With serenity and confidence, they dominated their opponents from start to finish. Flying over the first half, they were vastly superior scoring three goals through Abdellatif Fati, Khalid Bouzid and Soufiane El Masrar.
In the second half, the players of the national team confirmed their superiority, despite the determination of the Finns during the first eight minutes of play.
They will manage to maintain the pace, managing to score a goal thanks to Youssef Jawad, but conceding one.
African champions and Arab champions, the Atlas Lions are on their way to a new title. They will have to overcome, in the final, the obstacle of Iran, 6th in the world.
As a reminder, Hicham Dguig's men had finished leaders of their group A, with four points (a 2-2 draw against Thailand and a 4-2 victory against Mozambique).
In the latest world ranking, Futsal world ranking, published on September 4, Morocco is in 8th place.