News
"The Olympique de Safi will not abdicate", says its president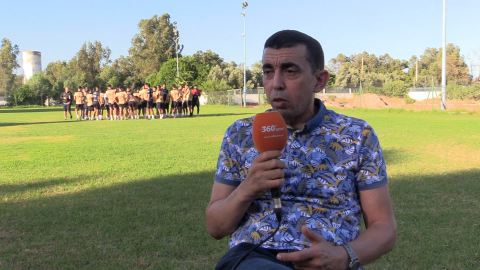 Dismissed by the Royal Moroccan Football Federation (FRMF) regarding its technical reserve against Faouzi Benzati and Raja de Casablanca, Olympique de Safi has filed an appeal and absolutely wants to win the match on green carpet. Its president Mohamed El Haidaoui details his arguments.
The Olympic Club of Safi (OCS) will not give up. His technical reserve on the presence of coach Faouzi Benzarti on the bench of Raja de Casablanca, during the match between the two teams in Botola, was deemed "admissible on form and inadmissible on substance".
This judgment of the Royal Moroccan Football Federation, which attributes the responsibility for the non-application of the six-game suspension imposed on Faouzi Benzarti to the National Professional Football League (LNFP) probably disappointed the Safiots.
In a statement for Le360sport, the president of the OCS, Mohamed El Haidaoui, believes that the reservation filed by his club "was legal and complied with the regulations in force".
Calmly, the Safiot manager explains that Olympique is within its right to claim victory, adding that "we are not going to give up our right".
El Haidaoui continues: "we have filed, as a steering committee, an appeal and have full confidence in the federation as well as in the lawyers to prove us right, especially since we have formulated the arguments which plead in our favor" .
By Salah Maghani and Anass Zaidaoui