News
The Relais Prison-Société association is campaigning against custodial sentences for minor offenses
By Qods Chabâa and Said Bouchrit on 09/22/2022 at 10:48 a.m.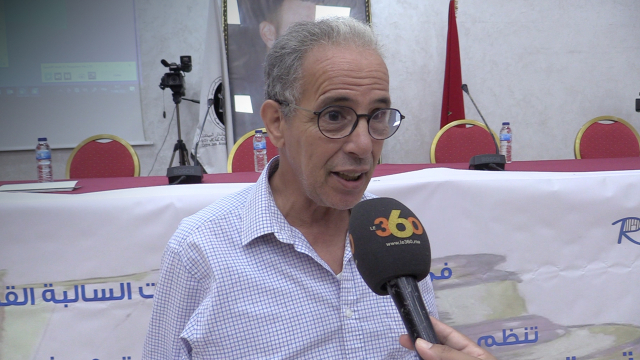 © Copyright: Said Bouchrit / Le360
VideoCustodial sentences for minor offences, ranging from 1 month to 2 years in prison could be replaced by alternative sentences. This is the advocacy of the Relais Prison-Société association which works for the reintegration of young prisoners.
The Relais Prison-Société association, chaired by Fatna Bouih, is launching a campaign to fight against the criminalization of minor offences.
During a press conference, held this morning of Wednesday, September 21, 2022, at the headquarters of the lawyer's house in Casablanca, Youssef Madad, member of this association working for the reintegration of young people into society when they leave imprisonment, made it clear that now is the time to replace short-term custodial sentences, ranging from 1 month to 2 years' imprisonment, with alternative sentences.
A plea that Relais Prison-Société has already made on several occasions and which it reiterates for a new three-month session.
The objective of the association is therefore that alternative penalties are finally enshrined in law and recorded in the new Penal Code in preparation. Youssef Madad, supporting figures, demonstrated that prison overcrowding was, among other things, caused by the presence of several young people imprisoned following minor offences, recalling the risk of recidivism which also follows. He notably gave the example of this man who, after throwing a tomato at a singer, whom he did not like, received a three-month prison sentence. With his criminal record thus marked, he will only be able to aspire to a job two years later when the offense will be erased…
According to figures for 2021, obtained and communicated by the Relais Prison-Société association, the total number of men and women imprisoned for minor offenses for a period ranging from 6 months to 1 year represents 19.35% of the overall prison population.
Instead of custodial sentences, the Relais Prison-Société association therefore offers sentences ranging from a daily fine, to community service, to an electronic bracelet.
Source link