News
The seasonal rental boom between May and August 2022
By Faisal Ismaili on 09/21/2022 at 7:32 p.m.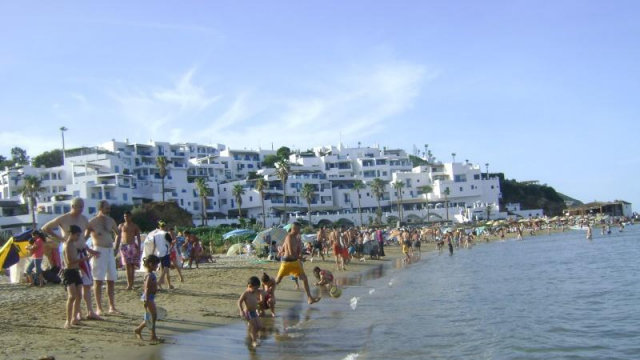 © Copyright: DR
Kiosk360. Seasonal rentals are on the rise. According to the Mubawab platform, supply and demand are up sharply compared to last year. This article is a press review taken from the daily newspaperAujourd'hui le Maroc.
The vacation rental market is booming. Indeed, according to the results of the study carried out by Mubawab which analyzes seasonal rentals over the period from May to August 2022, the offer recorded an increase of 43.1% compared to the same period last year. . In detail, it is an increase of 46.4% for apartments and 23.8% for villas, as reported Morocco today in its September 22 issue.
In terms of rental prices, the North region is the one that has shown the strongest increase. For one night in an apartment, you have to pay 500 dirhams in Martil (+67% compared to the same period last year), 300 dirhams in Chefchaouen (+50%), 500 dirhams in Al Hoceima (+25%) and 700 dirhams in Tetouan (+75%). For a night in a villa, it takes 3,700 dirhams in Tangier, 4,000 dirhams in M'diq, 3,600 dirhams in Cabo Negro and 3,100 dirhams in Martil.
Through this publication, we also learn that a night in an apartment in Marrakech amounts on average to 600 dirhams, i.e. at a stable price compared to the same period in 2021. On the other hand, the average price for a night in a villa in the ocher city increased by 5.6%, thus reaching 2,800 dirhams for one night.
Other city, other price: Essaouira. There, the increase is higher: +33% compared to last year for an apartment rental (average price 400 dirhams per night) and +14% for a villa (2,000 dirhams per night).
Demand also shows a strong increase: +94% during the period May-August 2022 compared to the same period of 2021, an increase of +104% for apartments and +18% for villas, indicates the daily. This craze was particularly felt in the North with an explosion in demand (+115%) in Tangiers, Martil, Assilah, M'diq and Saidia for seasonal rental apartments. As for villas, it is the cities of Tangier (+58%), Essaouira (+66%), Agadir (+47%) and Bouznika (+230%) that win the prize list!
Source link