sport
the two clubs sanctioned and eliminated from the Coupe de France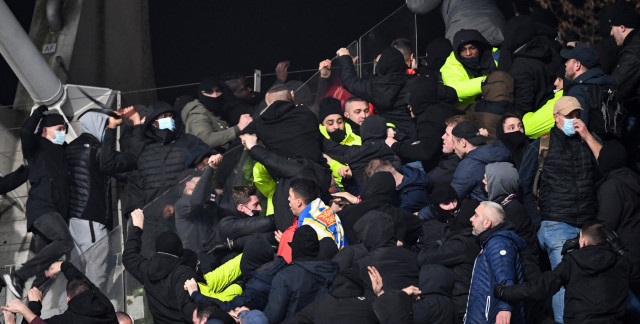 The disciplinary commission of the French Football Federation (FFF) decided on Monday to give away a lost match for Paris FC and Lyon after the incidents that occurred in the stands during the 32nd final of the Coupe de France on December 17.
After this strong decision by the FFF, Nice, which was to meet the winner of this match in the round of 16, is therefore directly qualified in the 8th.
The two clubs, now eliminated from the Cup, have suffered other penalties.
OL are thus suspended from the Coupe de France with a suspended sentence, from the 2022/2023 edition. The Lyon club will also be deprived of its supporters in outside parking until the end of the season. A sanction that will also apply in Ligue 1.
Paris FC will have to play five matches behind closed doors in Charléty.
The two teams are also fined, 10,000 euros for Paris FC, 52,000 euros for Lyon.
The match between Paris FC and Lyon, played at the Charléty stadium, had been definitively stopped at half-time (1-1), the last episode in a long series of incidents in the stands in French stadiums this season.
Smoke had been launched around the Lyon supporters' parking lot and fights had broken out in the stands, leading to crowd movements and the deployment of the police. Two people, a supporter and a policeman, were injured.
If no arrest took place at the time, three ultra Parisian supporters were then arrested. Two of them will be tried for violence in meetings, we learned last Wednesday from the prosecution which opened an investigation the day after the events.