News
Tindouf: a Spanish NGO denounces human rights violations
By Hassan Benadad on 09/22/2022 at 9:31 p.m.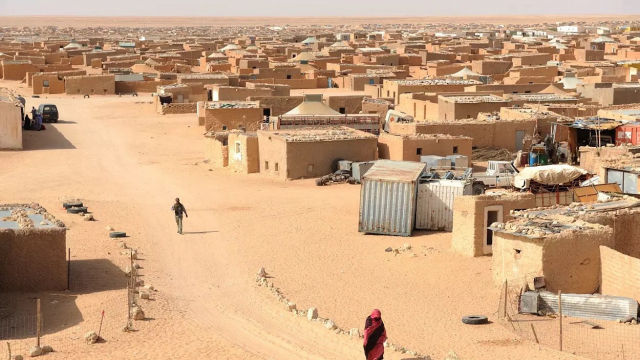 © Copyright: DR
Kiosk360. A Spanish NGO denounces human rights violations in the Tindouf camps where the sequestered are deprived of their name, their nationality, their freedoms and the health and education systems. This article is a press review of the daily Al Ahdath Al Maghribia.
The Spanish collective "freedom is their right" denounced the serious violations of the rights of the population in the Tindouf camps, calling on the UN to intervene urgently to put an end to the suffering of the sequestered.
The daily Al Ahdath Al Maghribia reports, in its edition of Friday 23 September, that the management of this NGO, which defends human rights in the Tindouf camps in Algeria, intervened within the framework of the 51st session of the Human Rights Council of the United Nations in Geneva. During a conference held on Tuesday at the Swiss Press Club, the leaders of the collective, Elisa Pavón and Bienvenida Campillo, based on their experiences, demonstrated "how the Tindouf camps have become the largest open prison in the world under the repression of the Polisario and with the blessing of Algeria".
The two human rights activists stressed that this population aspires to escape from the camps to stop living in misery, without freedom or rights, and in harsh climatic conditions under the yoke of a regime of terror. Relying on photographic projections, the two speakers recounted the living conditions by revealing that "the Polisario violates the rights of the population to have a name and a nationality, to enjoy the health and education systems, to benefit freedom of expression and opinion and protection against poverty".
The daily Al Ahdath Al Maghribia emphasizes that the collective has found that the Polisario exercises its authority over the population through the law of silence similar to that of the Sicilian mafia. It is thus, adds the Spanish NGO, that the witnesses and the victims prefer to remain silent for fear of reprisals from the executioners of the Polisario.
Which comes as no surprise when we know that the two activists, Elisa Pavón and Bienvenida Campillo, were themselves victims of threats, defamation and different forms of intimidation from the Polisario and its entourage. "We had the courage to break the silence and to work for the rights of a population that lives in a society where fear and hatred are rife and where the camps have been transformed, by illicit trafficking, into a place of disparities and insecurity", conclude the two activists.
Source link