sport
two friendlies against Senegal in Rabat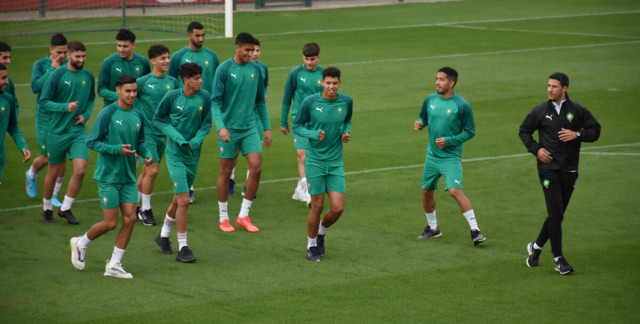 The national under-23 team will face their Senegalese counterpart twice at the Moulay Abdellah Complex in Rabat, the Royal Moroccan Football Federation (FRMF) announced on Tuesday (September 20). Highly anticipated matches, insofar as we will have the opportunity to see at work nuggets evolving abroad and of which we say a lot of good.
The Royal Moroccan Football Federation announced on Tuesday that the Atlas Lions U23 will face Thursday and Sunday (September 22 and 25) at the Moulay Abdellah Complex in Rabat, Senegal.
These two meetings, which will be played from 6:30 p.m., are part of the preparations of the national team for the next deadline, indicates the FRMF in a communicated.
The players of the national team began, Monday, September 19, an internship at the Mohammed VI Football Complex in Maâmora. This course should continue until the 27th current.
Read also: Atlas Lions U23: nice surprises in the list
For this gathering, 28 players including several playing abroad have been summoned.
The Atlas U23 Lions will play the African Nations Championship scheduled between January 13 and February 4, 2023 in Algeria, replacing the national team of local players which has been dissolved.
The tournament draw, which will see the participation of 18 national selections, will take place on October 1 in Algiers.