News
Ukraine: Putin announces a "partial mobilization" in Russia
By Le360 (AFP) on 09/21/2022 at 08:06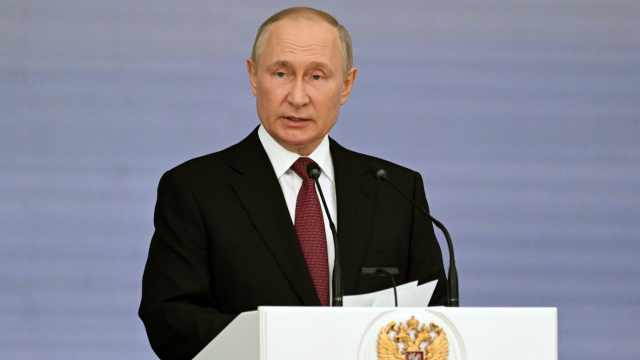 Russian President Vladimir Putin addresses a rally marking the 220th anniversary of the Justice Ministry in Moscow, September 20, 2022.
© Copyright: Grigory SYSOYEV / SPUTNIK / AFP
VideoRussian President Vladimir Putin announced this Wednesday, September 21, 2022 a "partial mobilization" of Russians of fighting age, paving the way for a major escalation in the conflict in Ukraine.

"I consider it necessary to support the (Ministry of Defense) proposal for the partial mobilization of citizens in reserve, those who have already served (…) and who have relevant experience," Vladimir Putin said in a televised address. recorded.
"The decree on partial mobilization is signed" and will come into force "today", added the Russian president.
"We are only talking about partial mobilization," said the Russian president, while rumors of a general mobilization have been circulating in recent hours.
Faced with "the threat" represented according to him by "the Nazi regime in kyiv", supported financially and militarily by the West, "we will certainly use all the means at our disposal to protect Russia and our people", also warned Vladimir Putin, alluding to nuclear weapons.
"The goal of the West is to weaken, divide and destroy Russia", launched the Russian president in his speech.
According to him, the West wants to "remove sovereign and independent centers of development" in the world to strengthen itself.
Source link