sport
Unrest and violence on the rise in English football stadiums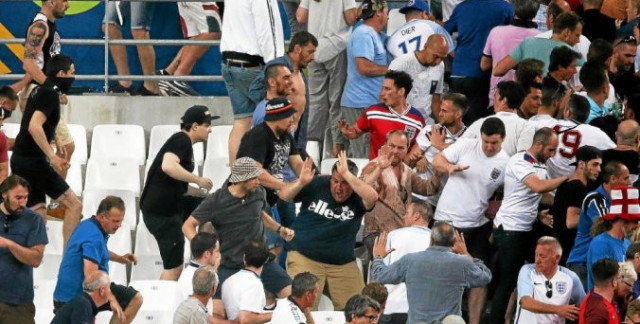 Arrests on the sidelines of football matches in England and Wales reached a level last season not seen in eight years, according to a study by the British Home Office.
Home Office figures also show pitch invasions were twice as high in 2021-22 as in pre-Covid-19 pandemic seasons.
In total, all divisions combined, the British police authorities recorded 441 matches resulting in pitch invasions, up 127% compared to the 2018-19 season, the last before the appearance of the coronavirus and its consequences on the social life.
In terms of arrests, last year's report shows 2,198 arrests linked to football matches, the highest level since 2013-14.
Faced with this wave of sometimes violent incidents, which affects other national championships, the 20 Premier League clubs unanimously decided on Wednesday that any spectator possessing or activating smoke bombs, as well as those who enter the field, will be banned from the stadium for a minimum of one year.
These measures will come into force on the next Premier League matchday in early October, after the international break.
Mark Roberts, in charge of policing football stadiums within the Council of British Police Chiefs, called for his part to the "collective responsibility" of the supporters.
"When several hundred people find themselves on the pitch, it is impossible to separate those who simply want to have fun from those who want to attack or threaten players or provoke the supporters of the opposing team," he said. it says Thursday.
At the forefront of the causes, the consumption of alcohol, noted the Chief Constable Roberts, who notes in passing a phenomenon in full increase: the taking of cocaine.
The effects of this alcohol-cocaine cocktail were particularly visible during the unrest that occurred last summer before the Euro final at Wembley Stadium, London.