News
Valuing our seniors means giving meaning to the past and creating a vision for the future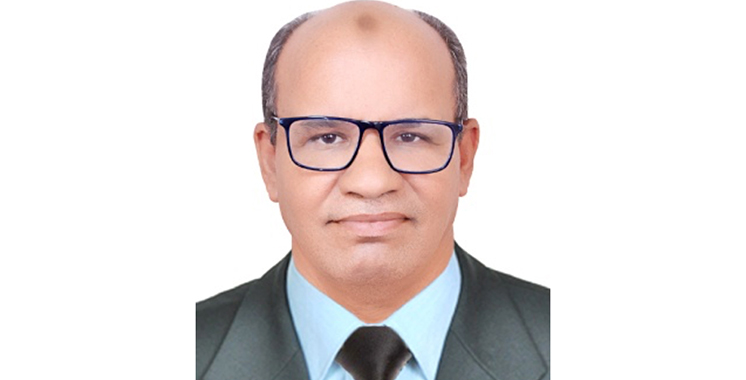 For most employees, the Indian summer of life, formerly sung by the French singer Joe Dassin, is retirement, because it is the time of personal fulfillment to practice various activities such as sport, travel, reading, etc ; say it's a good time to take care of all that was left undone during working life.
Sometimes to retreat is to evolve; forward, backward; stand still, survive; no longer let yourself be carried away by a mechanical rhythm during which you have to wake up early every morning, wear your suits, go to work and only come back late at night without having the right to ask yourself existential questions: What should I give up? , what more can I desire, what am I allowed to hope for? Can I start another career, a new discipline, a musical instrument? Should I engage in voluntary activity? There remains the essential question about the benefits of retirement.
With the cessation of professional activity, the desire to take a breather and the pleasure of being freed from constraints are amplified, because finally, the freedom we have will be devoted to nurturing activities that we like and projects that are dear to us. The pleasure of multiplying our hobbies "I'll do that when I'm retired", this sentence we hear very often.
All activities, often set aside due to a busy schedule, are available to us. Retirement can also be an opportunity to ask questions about what you would like to do and to discover new areas of interest. Giving meaning to all this free time, occupying yourself according to your desires, continuing to learn brings real well-being. And of course, also savoring the pleasure of doing nothing, as our Prophet Sidna Mohammed advised us: "Good health and free time are two of the greatest blessings of life".
Nevertheless, improving the material situation of our seniors has become a must for governments, because this extrinsic need (benefits, health insurance, pensions) is fundamental to live an additional twenty or thirty years in good conditions. Of course, money brings happiness, as the French writer Jules Renard used to say: "If money doesn't bring happiness, give it back", and by way of this happiness returned to our CNSS seniors, we thank the CNSS Board of Directors for having approved the increase in pensions to 5%, with retroactive effect from January 1, 2022; however, we are still waiting for other favorable measures such as: tax exemption, improvement of AMO reference rates, increase in the salary ceiling to contribute to the CNSS, subsidies for travel and the list of claims is long. Another aspect of retirement that urgently needs to be rethought is its human connotation. Admittedly, when we talk about retirement, we immediately think of what awaits us when we leave the world of work, of the pensions that we will be paid; but, retirement, for the most part, is the fact of withdrawing from the world, evoking renunciation, even defeat; pension pots are always pretty sad.
Behind the celebration of the leaving or the leaving, there is this idea that we will no longer count for society, that we become useless. We know that we will be dependent on others, the generations that follow us, and that we will have to find a place, a little wobbly, in the universe. Many retirees fall ill, suffer from depression; for them retirement is an early death, a double penalty because you get older and you earn less.
An old man who dies is a library that burns
Plato, in The Republic, already pointed out those masters who woo students instead of teaching them something. Transmission is teaching young people things they are completely unaware of, because each generation is a world apart; hence the need to ensure this intergenerational transfer of knowledge. Finally, organizations have become aware that with retirements part of their knowledge disappears. They have recently made the transfer of knowledge a central element in their desire for sustainability.
It is in nostalgic terms that the famous Malian writer, Amadou Hampâté Bâ, paid homage to the elders in African culture by invoking his famous wisdom "An old man who dies is a library that burns"; by the way, the senior accumulates with age a certain maturity, as well as an optimal level of wisdom. This wisdom is the result of the accumulation of experience and knowledge acquired throughout life. Once this stage of development has been reached, the senior becomes more altruistic, more serene, caring about others and their well-being, he wants to mark his passage on earth by becoming a source of inspiration for the future generation by doing the experience of spiritual connection and meaning; an assigned goal or a meaning he gives to his life wanting to see people move towards their goals; and as the wisdom says "Not to transmit your experiences is to castrate the future".
Give sense
The notion of meaning at work is determined by what employees observe around them and by their interpretation of the actions and gestures of their colleagues and their manager. Everyone tends to get closer to those who reinforce their way of thinking, as a kind of recognition and fight against individualism because recreating the human in this universe of the company, it is to weave the link, not no longer leave people alone with their fears, work together to mark their stay in peace, tranquility and awareness of having taken on their task well; have nothing to be ashamed of. For the psychoanalyst, the meaning that one finds in one's life is above all a matter of feelings: if one feels good there, then it is a safe bet that one is in agreement with one's values, in a state of inner coherence; it is a satisfaction that consists in feeling a deep contentment with what God has chosen for us; to be fully satisfied with what has been granted to us as sustenance, situation or action; what is meant here by 'ar-rida' satisfaction is expressed by Ibn 'Ata Allah who says, 'Beware of disappointment after providing the necessary'. That's to say ; if you have provided the necessary in order to obtain something, accept what God grants you without experiencing regret if you do not reach your objective.
Recognition is a fundamental psychic need for our seniors
It is part of the fundamental needs of the pyramid of the psychologist Abraham Maslow, because it is an important lever in the construction of identity and influences the investment of the person in what he does, whether professionally or personal. Simple words like "we are happy for what you have achieved – Your colleagues say a big thank you to you – You have been a wonderful colleague (se) – May your retirement be beautiful and joyful" expressed with sincerity and simplicity nourish the confidence and happiness at home. Indeed, these multiple positive signs of recognition (word, gesture, look, reward) act on many levels, they improve our self-image, strengthen our confidence, increase our motivation and our commitment. On the other hand, the absence of recognition leads to behaviors of withdrawal and demotivation which can threaten, even destroy the individual in his own personality.
Tips for living well in retirement
Retirement can also be an opportunity to ask questions about what you would like to do and to discover new areas of interest. Giving meaning to all this free time, occupying yourself according to your desires, continuing to learn brings real well-being. And of course, savoring the pleasure of doing nothing; and here are some tips that can serve as advice for our seniors to live well this beautiful period of their lives:
– Nourished by your history and your experience, the time has come to get involved as you wish in the areas that interest you, whether it is the associative environment, a civic mission, your community, a humanitarian cause , artistic creation, volunteering, animation of your neighborhood, etc. you have your place to take as at any other age of life
– the end of your professional life gives you more latitude to strengthen your friendships, to plan outings together, to diversify your social network. Many retirees also take advantage of their free time to invest in knowledge exchange activities, in an intellectual or manual register; a source of mutual enrichment, this approach is a good way to keep a youthful spirit
– Throughout life, food plays a major role in health; many scientific studies prove that a balanced diet combined with daily physical activity are assets for aging well and protecting against cardiovascular disease, cancer, diabetes, the risk of osteoporosis and overweight.
– At any age, the benefits of quitting smoking are real. You find better respiratory capacities and reduce the risk of cardiovascular diseases. Retirement is recognized as a good time to quit smoking.
– To maintain a good physical condition, the possible activities are not lacking; gardening, tinkering, cleaning, going to the market, climbing the stairs rather than taking the elevator, preferring the bike to the car for short trips, organizing a walk with family or friends, etc.
– To stimulate your memory, it is good to practice various activities every day such as reading, board games, crosswords. These exercises, which must be kept fun, encourage your brain to maintain its ability to pay attention and concentrate. Finally, sleeping well allows your memory to remain efficient.
Life is so beautiful that we only have to open our eyes to see the blessings that the Almighty has placed on our path, for which we must honor, give thanks and express our gratitude at all times and in all circumstances, because when we are grateful, we are filled with joy and peace, we live better, we are healthier; and as this unknown author said "It is not happiness that fills us with gratitude; it is gratitude that fills us with happiness". To meditate.
Manager responsible for communication, coach.


Source link