sport
Video. Spain: when Luis Enrique innovates…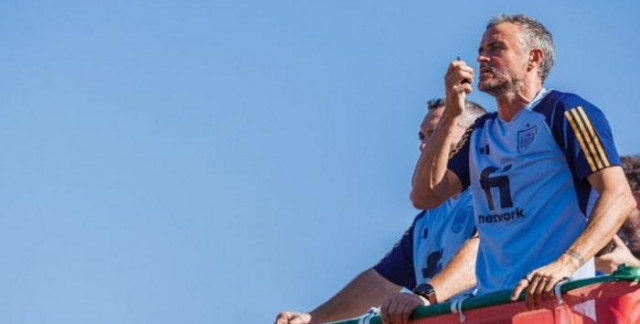 During the Spanish team's last training, coach Luis Enrique gave his instructions via a walkie-talkie and the players received them on a small loudspeaker which they inserted into their training clothes.
Luis Enrique likes to innovate, and he doesn't disappoint. The Spanish coach made the players of the national team wear walkie-talkies (attached to the back) to talk to them directly even during training.
"I'm not used to expressing myself at low volume with people who are so distant," explained Luis Enrique, whose images of his innovation are circulating on the web.