News
What new face of the diplomat of tomorrow?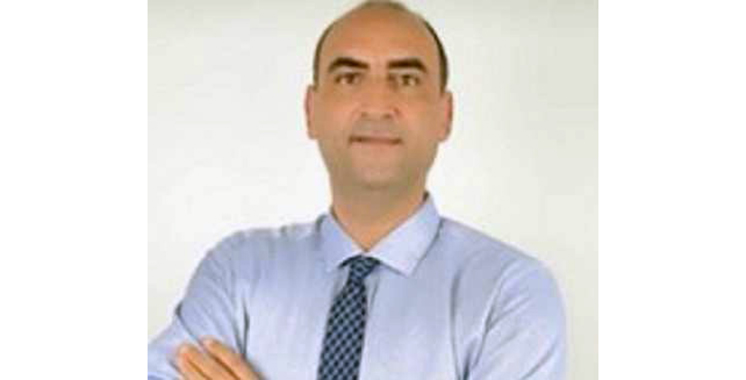 Function with high responsibilities and high demands, the diplomat is often perceived from the outside as a pampered civil servant, a gentleman resigned not only to living in luxury, but a great civil servant who enjoys a special status. , granting it diplomatic privileges and immunities (inviolability, jurisdictional and fiscal immunities), in accordance with international texts, in particular the Vienna Conventions of 1961, 1969 and 1975.
In short, this is not completely false, but, at the same time, it is a demanding profession, requiring heavy sacrifices.
The attraction of working abroad is profusely counterbalanced by many inconveniences.
It is not an splendor for children who have to face frequent changes in culture, school, home, surroundings and habits, which can affect the psychology of the couple and the family.
There are also physical or image risks, linked to situations of war, armed conflict or even tough relations with the host country, which represent the backdrop of the diplomat's daily life.
Indeed, the number of countries where the tasks are carried out under arduous conditions increases from year to year, which ultimately reduces the attractiveness of career services.
To another extent, the diplomat is supposed to extend his activities in a wide field of action, encouraging him to brush his footsteps in different types of paths, sometimes dangerous, where vigilance and vigilance are his watchwords and the secret of his success. .
This being the case, the ideal diplomat, independently of any constraint, is the one who devotes himself, inexorably, to defending the supreme interests of his country and who loves, passionately, his job, to exercise it in excellence and in an excessive patriotism. , with a pronounced taste for travel and adventure.
The art of being a diplomat
In the light of the third millennium, the ideal diplomat is one who manages to acclimatize, in no time, to a variety of environments, by integrating into his job description tasks such as those assigned to a journalist in investigation, a strategic watch analyst or an intelligence officer.
A head of mission should be able to supervise, at the same level of perfection, an embassy in a country of the European Union, a consulate general in West Africa or a coordination office in the Middle East.
On the one hand, you have to love your job to practice it with excellence. On the other hand, the qualification for the exercise of any profession requires a minimum of prerequisites and attitudes: two evaluation criteria to remember in the choice of any diplomat.
In other words: how to get enthusiastic about working when motivation is lacking in activities that you don't like to do; hence the importance of selecting well, with the greatest care, ambassadors and high-ranking diplomats.
The function of the diplomat
set to expand
One of the oldest professions in the world is constantly evolving, even more in our time, with fierce competition on the international scene between state actors introduced through the media, multinationals, NGOs and associations. It is also about digital and information technologies that influence the course of events in international relations, allowing the diplomat to gather information to the nearest second and to be present, at the same moment, on several grounds. negotiation and influence.
This is how the diplomat must have a good culture of cyberspace, able to constantly listen to the evolution of uses and roles, in the face of a real digital revolution.
The responsiveness of the diplomat at the level of social networks, a privileged field of exchange for his profession, becomes vital.
Also and faced with a proliferation of acts of disinformation and manipulation of foreign policies, the diplomat is forced to take this new situation very seriously, which risks, at any time, desacralizing him.
These paradigm shifts have completely changed the profession of diplomat, encouraging it to become versatile, able to work in the field and in an office.
An experienced negotiator, endowed with unfailing discretion and excellent communication skills, with a good knowledge of historical ties with the host country, the model diplomat is also the guardian of good manners.
Increasingly specific, abundant and changing missions and roles, requiring infallible human qualities and professional skills, in terms of knowledge, agility, commitment, discretion, discipline, wisdom, ethics and performance.
Another important point: the dichotomy between the diplomatic corps and the consular corps no longer exists and it would be strongly recommended to merge the two careers.
Administering a consulate general in an important economic city requires qualities as important as those expected to lead a small diplomatic representation.
This undeniably requires an update of the job descriptions of the various categories of diplomats, a review of the career system, as well as a meticulous examination of the principles and procedures which organize the recruitment, hiring and management of diplomatic and consular staff.
Importance of a diplomat's code of ethics
The diplomat is often invited to take part in cocktail parties and dinners, occasions where alcoholic beverages are often permitted.
Until then, all is well, because it is at times like these that major projects can be prepared.
But beware of excess alcohol that carries the drinker into intoxication, extracting secret information from him or using him as bait to feed the media.
In this regard, there is no shortage of examples of diplomats from all over the world involved in sex scandals, except that in most cases they are classic episodes of espionage or methods aimed at bringing damage to a country's good reputation abroad.
To cut short, it "is better to prevent than to cure", by producing, independently of the general status of officials of the Department of Foreign Affairs, a code of ethics, professional conduct and good conduct, to be signed by all diplomats, all by programming, at regular intervals, targeted training and awareness-raising actions, face-to-face, remotely or in hybrid.
The Ambassador and Writing
No high-ranking diplomat would deny the importance of a good pen in the exercise of his mission abroad. Like an author, a writer or a journalist who cannot practice their profession, in the absence of such a quality, this is all the more valid in an ambassador.
The writing work of a high-ranking diplomat, particularly an ambassador, occupies a crucial place in his agenda because he regularly attends receptions, takes part in conferences, conducts interviews, which obliges to write, at regular intervals, different types of reports (reports on the economy, politics, security, health, culture or even on human rights in the host country, etc.).
Far from his usual image of a simple messenger, the ambassador is no longer limited to a simple transmission of raw data, but he must bring real added value to it in terms of summarizing, putting into perspective and prioritizing information. .
This helps inform decision-makers about the choices available to them, for better decision-making.
Ultimately, it is essential that the public authorities recognize the particularity of the function of the diplomat, in order to initiate the necessary reforms, including those, respectfully, mentioned above. This would greatly contribute to accelerating the implementation and achievement of the wise and enlightened vision of His Majesty King Mohammed VI, may God assist him, in terms of foreign policy.
Doctor of Laws/Expert
in economic intelligence
Analyst in international strategy/Author of the concept of diplomatic intelligence
The ideal diplomat, independently of any constraint, is one who dedicates himself, inexorably, to defending the supreme interests of his country and who passionately loves his job, to exercise it with excellence and with excessive patriotism, with a pronounced taste for travel and adventure.