News
why Abde Ezzalzouli is banned from playing against Barca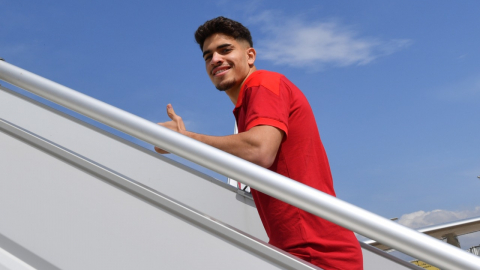 Loaned to Osasuna until the end of the season, Abdessamad Ezzalzouli will not be able to play against FC Barcelona. A so-called "fear" clause in his contract prohibits him from playing against his owning club.
Abdessamad Ezzalzouli will have to follow the La Liga matches between his current club Osasuna and FC Barcelona on the stands or in front of his small screen. And for good reason, the Moroccan international is banned from playing against his owning club, Barça, who loaned him until the end of the season.
According Mundo Deportivothe Barça club included in his transfer contract "the fear clause" which prevents the player from facing him in La Liga matches.
This clause, recalls the Spanish media, only concerns players who play in Spain.
Thus, Abde Ezzalzouli will have to miss the match between Osasuna and Barça, scheduled for November 9 at the El Sadar stadium, the last on the LaLiga program before the start of the 2022 World Cup.
Ezzalzouli is currently training at the Mohammed VI Football Complex in Maâmora, with the Atlas Lions, in anticipation of the friendly matches against Chile and Paraguay, respectively on September 23 and 27 next.