sport
Yassine Bounou, best goalkeeper in LaLiga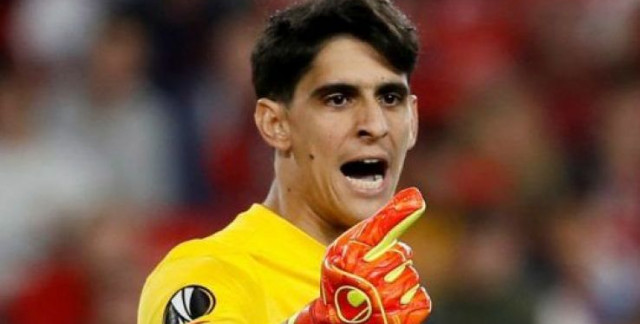 The Atlas Lions goalkeeper, Yassine Bounou, collects a new and prestigious consecration in the Spanish league thanks to his remarkable performances with Sevilla FC.
Yassine Bounou was voted best goalkeeper in the first leg of the Spanish league by LaLiga.
The Spanish football managerial body announced its verdict on Tuesday, December 28. It appears from the statistics released for the occasion that the Moroccan keeper exceeds his peers, conceding a single goal every 144 minutes with his club, Sevilla FC.
Bounou is ahead of the goalkeepers of Athletic Bilbao, Unai Simón (1 goal / 123 minutes), Real Madrid, Thibaut Courtois (1 goal / 123 min) and Rui Silva of Bétis Sevilla (1 goal / 99 min).
The Atlas Lions goalkeeper played an important role in the performance of his Andalusian club which occupies second place in the championship, behind Real Madrid and far ahead of Atlético Madrid and FC Barcelona.
A key element of Vahid Halilhodzic, Yassine Bounou is eagerly awaited for the African Cup of Nations where he will undoubtedly be one of the best keepers.